Superintendent Loren Franckowiak
Mrs. Loren Franckowiak serves as superintendent of the Por Vida Academy Charter District (PVA) based in San Antonio, Texas.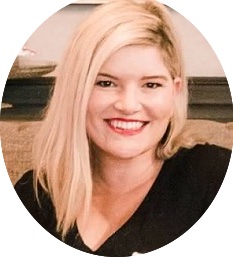 After graduating from Texas State University in 2006 I settled in beautiful San Antonio where I met my husband Peter and quickly became a Franckowiak. In the fall of 2008, we welcomed our daughter Dallas Grace into our lives and in the fall of 2010, I became a Special Education teacher at Por Vida Academy.
It took exactly five minutes on campus for me to realize what a special place Por Vida Academy is and for me to know I had found my work home. After teaching at Por Vida for over 5 years I became the principal and loved every single day of that experience. Over the last year I transitioned into a Deputy Superintendent role in preparation of our Superintendent's retirement, and I am proud to announce effective the fall of 2023 I officially became the Superintendent.
The shoes I have stepped into are big ones to fill but with love in my heart and dedication to our staff, students, and parents I am excited for the new role and the future of our district. Por Vida Academy Corpus Christi and Por Vida Academy in San Antonio are two of the most special work organizations I have ever been a part of. It is no wonder why we call ourselves "the district of hope." In a world where hope is often lost, we have dedicated our existence to being the hope for many and believing that anyone is capable of success though it may come in many different forms. Thank you for this opportunity. Let's do this. Eat 'em up cats!
The Salary of the Executive Director/Superintendent of Por Vida, Inc. is $98,000 per year.
Contact Mrs. Franckowiak:
Phone: (210) 532-8816